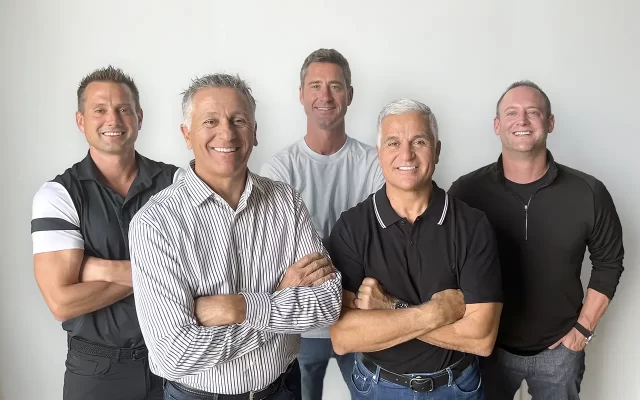 Ryan Thwaits, Micah Staley, Nate Goldenberg, Ron Fenech, & Bill Fenech (Top Left To Bottom Right)
Brinkley RV Announces Bill Fenech as Co-Owner
New towable RV OEM adds to industry-savvy leadership team
Brinkley RV has added an additional owner to its dynamic lineup of industry executives. Bill Fenech, formerly of Grand Design RV and Barletta Boat Company, will join Ron Fenech in an advisory role for the company. The founders and co-owners of Brinkley RV now include five industry natives with Ron Fenech, Bill Fenech, Micah Staley, Ryan Thwaits, and Nate Goldenberg.
"I am so happy to be with this incredible team and not just the owners," says Bill Fenech. "I love the energy and passion in startup companies. Everyone is pumped and working hard to see Brinkley bring its vision to reality. We are on the verge of creating something great here and I'm excited and honored to be a part of it and look forward to helping make Brinkley RV great. Watch out RV industry, here we come!"
Ron Fenech is equally enthusiastic about Bill joining the team: "It's exciting to have Bill join Brinkley RV. He brings a tremendous amount of knowledge and energy to the company. We all look forward to working with Bill."
As the 252-acre Brinkley RV campus located near the Elkhart County 4-H Fairgrounds continues construction, the team has added a fourth production facility to its initial build plan. The first completed production facility will be home to the Brinkley RV corporate office and the mid profile Model Z product line. Production of the Model Z product line will begin January 2023.
A manufacturer of premium fifth wheels and travel trailers, Brinkley RV is dedicated to the ultimate customer experience that is built on trust. The company was founded by industry veterans who spent the last 20 years building some of the most successful RV brands and companies. They are now designing and building the next generation of RVs and are poised to revolutionize the camping experience.
###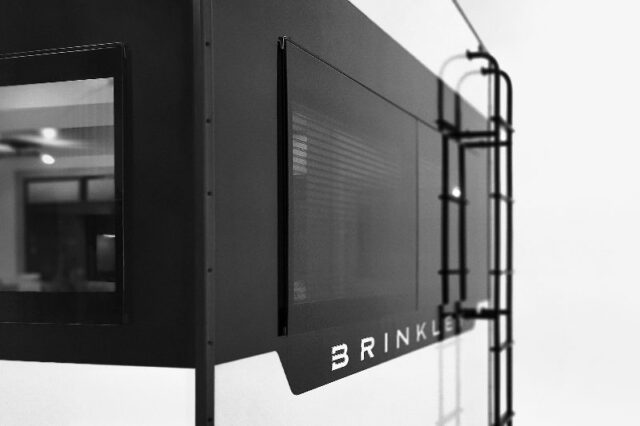 101+ EXCLUSIVE FEATURES
Gone are the swirly RV exteriors from 20 years ago. Inspired by luxury sports cars, Brinkley's sleek modern signature styling is further enhanced by our industry-first frameless Euro windows.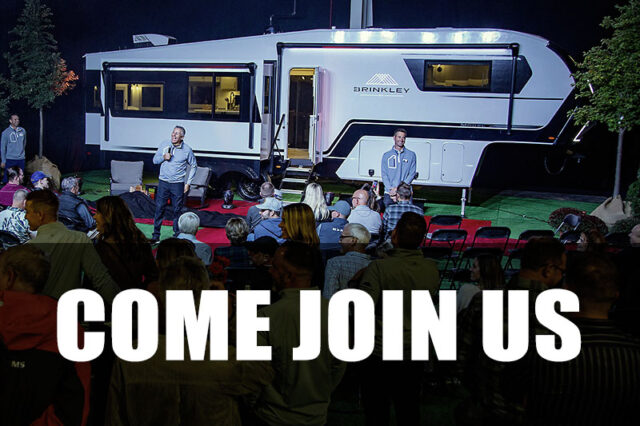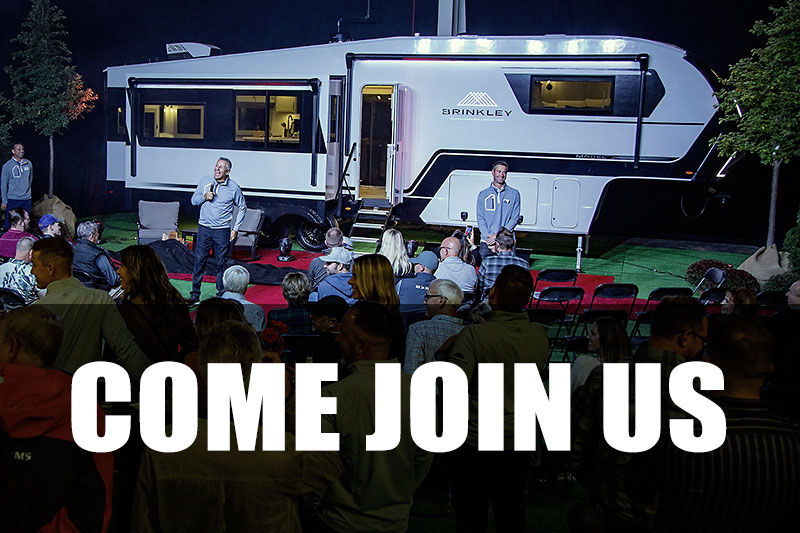 RV SHOWS & EVENTS
It's show season, and we are excited to meet you and show off our new Model Z mid-sized luxury fifth wheels. Here are the shows, open houses, and events the Brinkley team is attending over the next few months.
IN THEIR WORDS
WHAT OUR CUSTOMERS ARE SAYING