VIDEO GALLERY
Official Brinkley RV Videos
Check back soon, we are adding new videos all the time.
Subscribe to Brinkley RV
2023 Florida RV SuperShow Brinkley RV Debut (Tampa, FL) #rv #TampaRVShow #FloridaRVShow #RVing #RVs
Brinkley RV R&D Meets R&R! The Making of the Model Z Luxury Fifth Wheels…
Brinkley RV Customer Reviews: Maycock's on Model Z Fifth Wheels
Brinkley RV Model Z 3100 Interior Sneak Peek
Brinkley RV: On The Brink Of Something Great
Videos From Our Dealers & Others
Subscribe to Brinkley RV
Could New RV Company Brinkley DISRUPT The RV Market With THIS?
EXCLUSIVE 1ST LOOK!! New Company's New Luxury Fifth Wheel! 2023 Brinkley Model G 3500
EXCLUSIVE EARLY LOOK!! New Company's FIRST RV!! 2023 Brinkley Model Z 3100
The Future of RV's is here! Best new RV from the Tampa RV show! Ep 4.4
We bought a Brinkley Toyhauler!
Model Z by Brinkley RV | First Look
BRAND NEW!! Brinkley Model Z3100 – with BJ at Primeaux RV
DETAILED EXCLUSIVE LOOK! All New Brinkley RV Model Z 3100!
Tour the BRAND NEW Brinkley Model Z Fifth Wheel – A new manufacturer is in town!
Brinkley RV, First look inside the Model Z 3100!
New RV Manufacturer BRINKLEY!
🔴 LIVE at BRINKLEY RV Florida RV SuperShow (Model Z & G Walkthrough, Owner Interview, and more!)
BRAND NEW RV Company's 1st Unit!! Brinkley 3100 #shorts #rv #new #2023 #debut
BRAND NEW RV COMPANY SHOWING OFF THERE BRAND NEW RV ( EXCLUSIVE ) BRINKLEY MODEL Z 3100, RV REVIEW
What??!!! First 3100 Model Z Brinkley 5th Wheel available for purchase in the USA!!!
2024 Brinkley 5th wheel is finally available! #shorts #rv #rvlife #4k #foryou
Brinkley RV Model Z fifth Wheel
#Brinkley #RV #shorts #rvlife text me for more info! 463-219-4286 #4k #foryou
BRINKLEY RV/FLORIDA 2023 TAMPA SUPERSHOW/#shorts #ytshorts #generalrvcenter
2024 Brinkley Model Z Highlights
---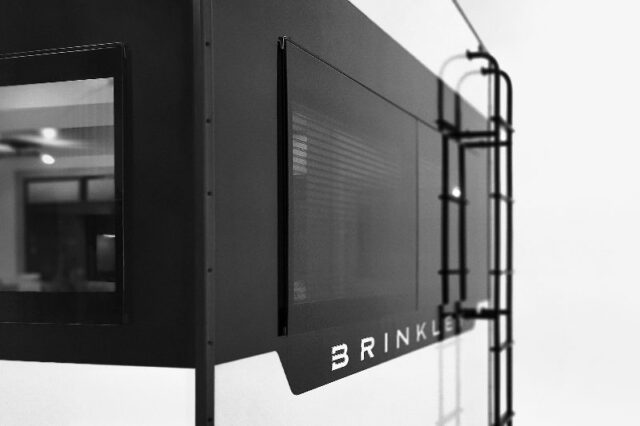 101+ EXCLUSIVE FEATURES
Gone are the swirly RV exteriors from 20 years ago. Inspired by luxury sports cars, Brinkley's sleek modern signature styling is further enhanced by our industry-first frameless Euro windows.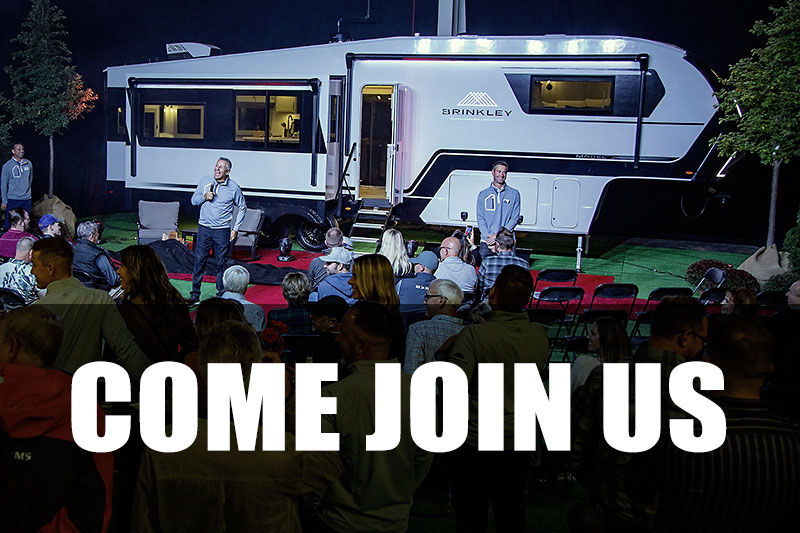 RV SHOWS & EVENTS
It's show season, and we are excited to meet you and show off our new Model Z mid-sized luxury fifth wheels. Here are the shows, open houses, and events the Brinkley team is attending over the next few months.
IN THEIR WORDS
WHAT OUR CUSTOMERS ARE SAYING