Brinkley's Ultimate R&D Phase… Real Life!
R&D Hits the Road!
The Making Of The Model Z…
Hello, my name is Micah Staley, Co-Owner, and Lead Product Designer of the soon-to-be-released Model Z mid-profile fifth wheels. Due to the industry's noticeable shift in focus away from customer experience and product design, the five of us founded Brinkley RV, and saw a unique opportunity to recreate the RV experience for customers.
After completing the first prototype of the Model Z, we knew we wanted to ensure every product we built would meet our standards of excellence and not those in today's market.
We started by going above and beyond the RV industry's common practices of building a single unit and starting production often before completing the first build and completing the research and development process. We would be different, rather than only building a single prototype Brinkley would build four. Each subsequent build results in a superior product over its predecessor.
We also went on to put that first Model Z prototype through the ultimate test of real life. I took my family on a 30-day, 6,000+ mile road trip across the country to identify any potential issues and refine the functionality of the design of the coach. This rare approach to research and development gave us an exclusive and personal opportunity to get direct feedback from fellow campers in our natural environment. While staying at campgrounds along our journey, we would invite fellow RV'ers over to get their real-world feedback, ideas, and listen to frustrations regarding their current home-away-from-home. We returned home with a list of over 250 refinements to help perfect the next Model Z prototype.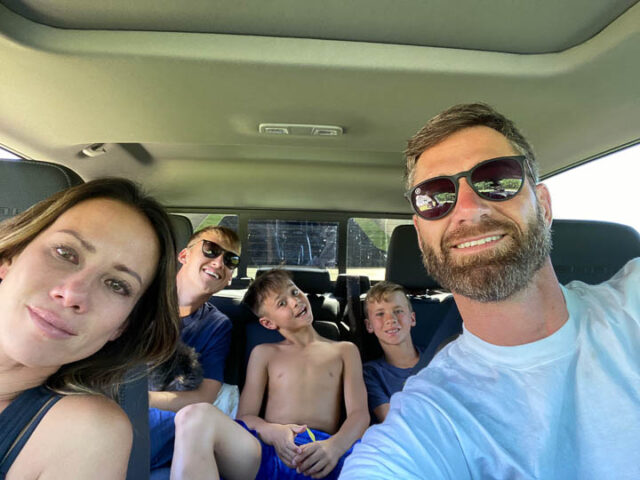 Micah Staley & Family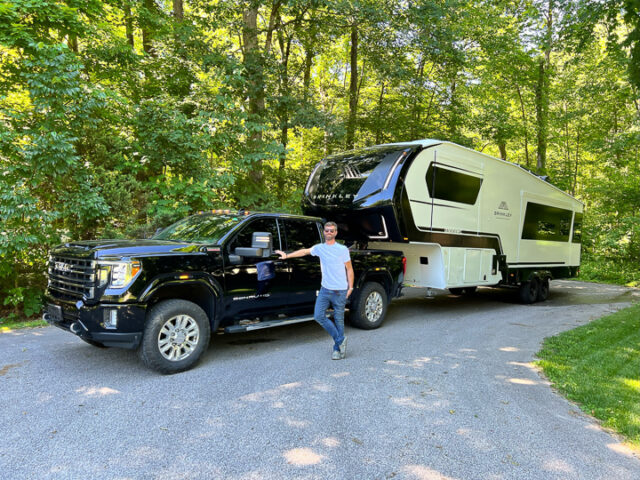 Model Z Prototype #1 of 4
As the Lead Product Designer for the Model Z, my team and I took Brinkley's mission to heart. Scrutinizing every aspect of development and ensuring a good plan would bring authentic value and joy to people in the real world. After 4 Model Z prototypes, a few road trips, dozens of tests, and hundreds of improvements and refinements, we are proud to introduce the Brinkley Model Z, an RV built for campers, by campers.
I invite you to learn more about what makes Brinkley RV different and how we are raising the bar for our industry, and ultimately providing you and your family the best experience possible.
Micah Staley
Co-Brinkley RV Owner & Model Z Lead Product Designer
Behind The Scenes Video Of The Making Of The Model Z
This real-world use with actual families and gathering feedback from real RVers at campgrounds is instrumental in our goal of providing you with the ultimate experience.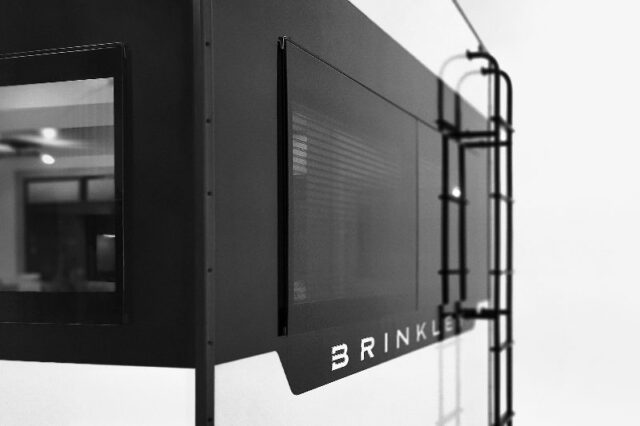 101+ EXCLUSIVE FEATURES
Gone are the swirly RV exteriors from 20 years ago. Inspired by luxury sports cars, Brinkley's sleek modern signature styling is further enhanced by our industry-first frameless Euro windows.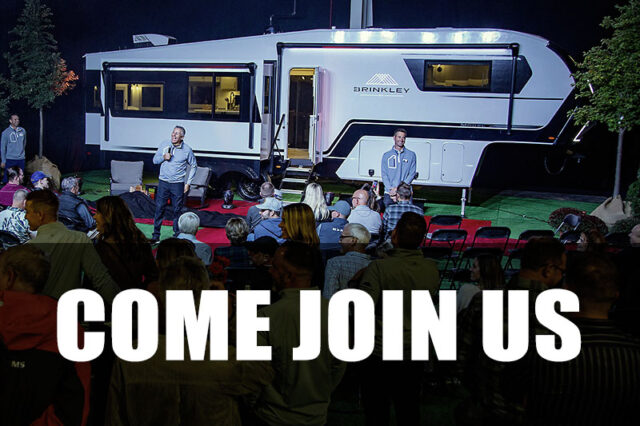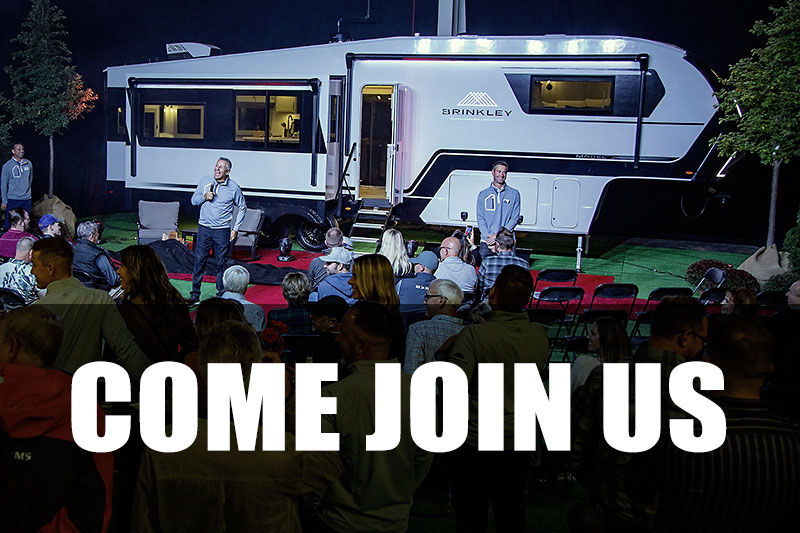 RV SHOWS & EVENTS
It's show season, and we are excited to meet you and show off our new Model Z mid-sized luxury fifth wheels. Here are the shows, open houses, and events the Brinkley team is attending over the next few months.
IN THEIR WORDS
WHAT OUR CUSTOMERS ARE SAYING