BRINKLEY RV
FACTORY TOURS

You're Invited
Come join us for an exclusive behind-the-scenes look at the production of our Model Z fifth wheels or Model G Toy Haulers lines. One of our knowledgeable tour guides will take you through each step of the manufacturing process, providing a detailed explanation of how all the individual components are meticulously assembled to create a Brinkley RV.
Tours typically range between 1.5 hours to 2 hours.
This is an open tour; additional guests may participate outside your group.
Closed-toe shoes and safety glasses are required. (Glasses provided by Brinkley)
Photography and videos during the tour have some restrictions. See your tour guide for details.
A valid ID may be required prior to your tour.
No pets are allowed.
For groups larger than 8 people, please contact us about booking your tour.
Book your tour

We aren't able to process your payment. Please, try again.
Thank you for booking a tour.
An email with details about your tour has been sent. Your confirmation number is: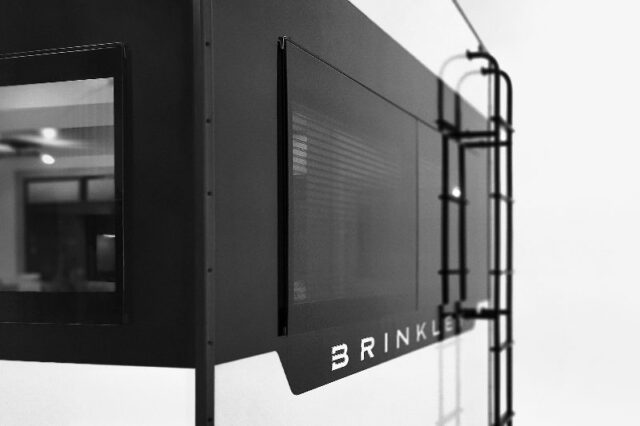 101+ EXCLUSIVE FEATURES
Gone are the swirly RV exteriors from 20 years ago. Inspired by luxury sports cars, Brinkley's sleek modern signature styling is further enhanced by our industry-first frameless Euro windows.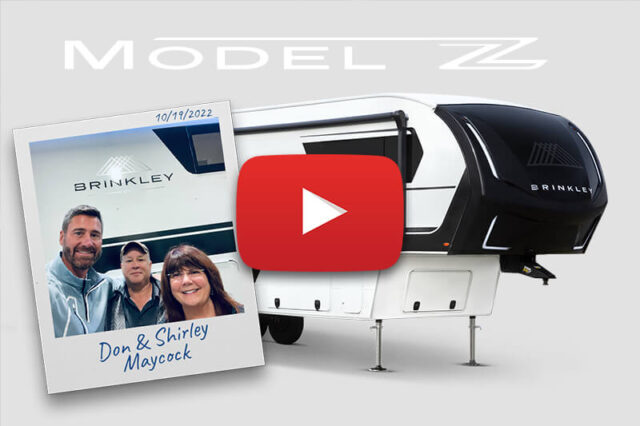 WHAT ARE OUR CUSTOMERS SAYING?
I don't know other executives at companies that RV… It shows in the (Brinkley) quality and all the little things that we see, including the fit and finish on everything…
– Don Mayock
IN THEIR WORDS
WHAT OUR CUSTOMERS ARE SAYING