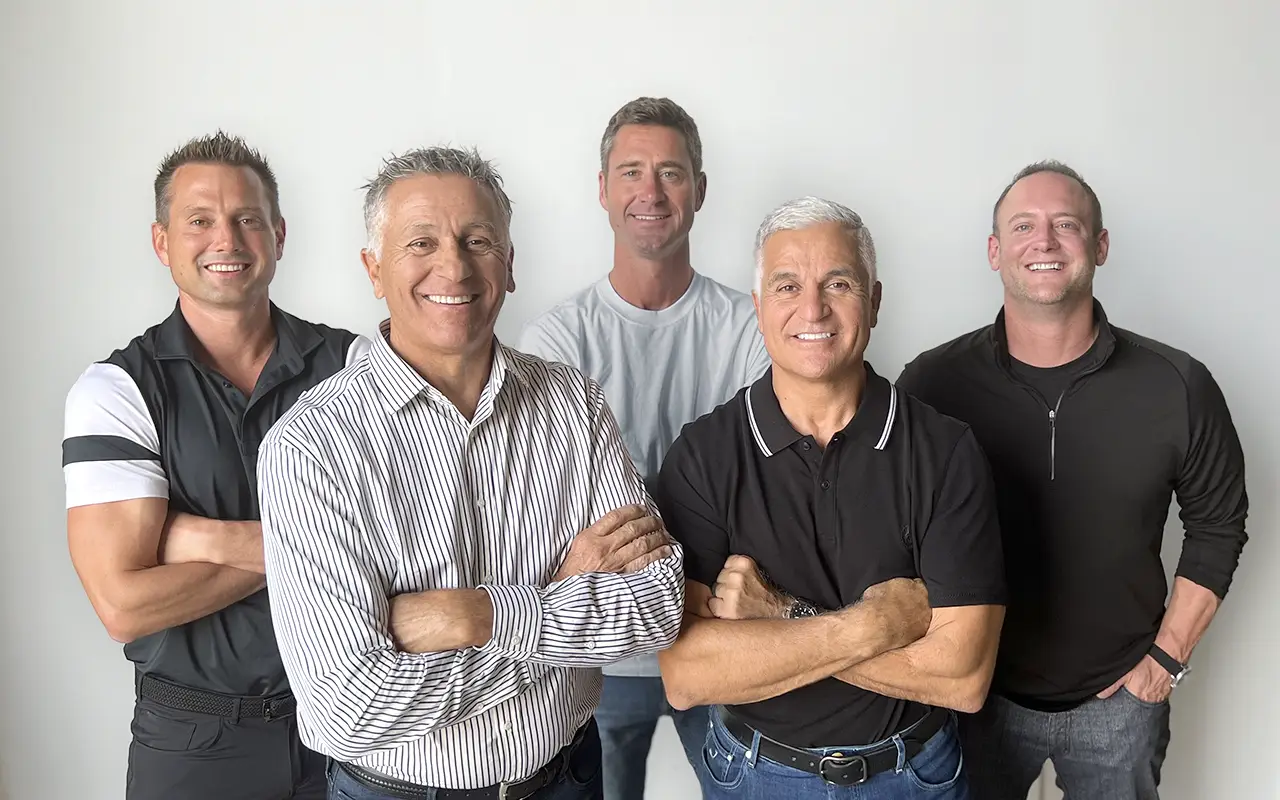 Co-Owners: Ryan Thwaits, Ron Fenech, Micah Staley, Bill Fenech, & Nate Goldenberg (Left To Right)
WHY BRINKLEY
WHO WE ARE
RECREATING THE RV EXPERIENCE FOR DEALERS AND CUSTOMERS
RV experience and reputation, along with youthful enthusiasm, have all come together to form Brinkley RV. We are recreating the manufacturing/workforce discipline, supplier/team relationship, and the selling/support experience. We are relentlessly dedicated to our customer's satisfaction.
WHY BRINKLEY?
BUILT ON TRUST
We are focused on the relentless pursuit of the ultimate customer experience. Our ownership team is comprised of some of the most experienced RV veterans; many of which have spent the past 20 years building the most successful brands and companies within the industry. With five equal partners, we have the unique ability to have an owner touching every part of our business, every day.
We hope you will put your full trust in us and join us on this journey as we recreate and revolutionize your camping experience!
INDUSTRY-LEADING DESIGN
Due to the industry's noticeable shift in focus away from customer experience and product design, Brinkley RV owners saw a unique opportunity to recreate the RV experience for dealers and customers. We pay exceptional attention to detail, and our mission is to provide you with products and support that help create the memories you can cherish for a lifetime.
Every Brinkley RV is designed by an industry-leading expert who relentlessly focuses on making your experience memorable.
Our promise to you is two-fold:
We listen to your feedback when developing floorplans; we implement new features and cutting-edge technologies to meet your needs.
We also pledge to live the lifestyle right alongside you and tweak the product based off our own camping experiences.
FOCUSED ON CUSTOMER CARE
As a privately held company, we have the competitive advantage of avoiding "publicly held" distractions so we can focus on the details. This allows us to stay closely connected to our customers, our employees, and our products.
We embody an exceptional customer experience; it is ingrained in the fabric of who we are. We have enhanced quality inspections and audits throughout our production line and a robust pre-delivery inspection (PDI) process. This way, we can ensure that your Brinkley RV is built right the first time and with the utmost quality.
But we are human, and sometimes mistakes happen. When challenges present themselves, Brinkley RV's Customer Care Team will go above and beyond to ensure the necessary repairs are completed as efficiently as possible to get you back on the road.
FINEST DEALER FRIENDS IN NORTH AMERICA
Our dealers are an extension of Brinkley RV, and we believe we have partnered with the absolute best in North America! We pledge to make the dealer experience seamless from purchasing units, managing real-time inventory control, and shipment tracking to serviceability, priority service and enhanced product training.
We want our dealers free to focus on serving their customers and encouraging them to become Brinkley RV owners for life.
We believe we are on the brink of something BIG!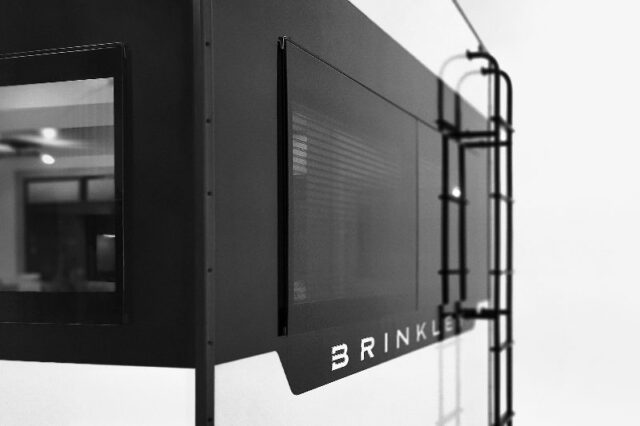 101+ EXCLUSIVE FEATURES
Gone are the swirly RV exteriors from 20 years ago. Inspired by luxury sports cars, Brinkley's sleek modern signature styling is further enhanced by our industry-first frameless Euro windows.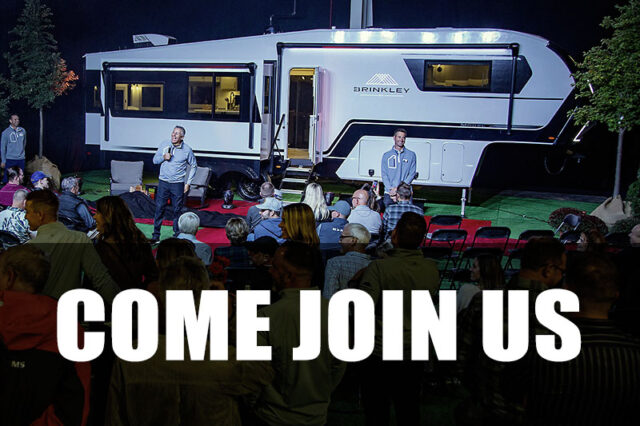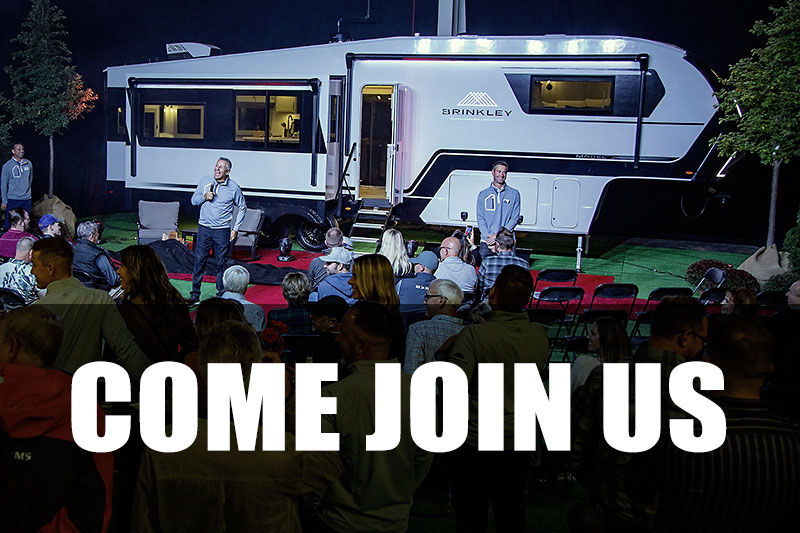 RV SHOWS & EVENTS
It's show season, and we are excited to meet you and show off our new Model Z mid-sized luxury fifth wheels. Here are the shows, open houses, and events the Brinkley team is attending over the next few months.
IN THEIR WORDS
WHAT OUR CUSTOMERS ARE SAYING